Depending on where you're at in the Law School Admissions Process the LSAT can generate a variety of feelings for you. If you're still an undergraduate you're more than likely focused on getting through your Junior or Senior year, and the LSAT is more of a backburner issue.
If you've signed up for the LSAT and your studying Logic Games late into the night cursing whoever invented the idea of the LSAT, I feel for you. I was there seven months ago, and let me tell you, it's no 100 meter dash, it's a 100 mile marathon.
Depending on where you see yourself going to law school the LSAT can mean different things. For someone that is geared toward getting into a T14 or even an IV League, the LSAT is an all-important life or death exam. For a student that wants to practice local after school and wants to go to a local law school, the LSAT may not be as big of a deal.
In this article I will discuss the importance of the LSAT in Law School Admissions, what kind of score you realistically need to get, and tips for studying for the LSAT.
Before I get into the meat of this article I'm going to mention this disclaimer. I am not an IV League Law Student. If you're looking for advice from a genius that earned a 175, and attends Harvard I'm not your guy. I earned a 167 on my LSAT, which is great but definitely not by any means an IV League score. There is no easy way to obtain a high score on the LSAT examination, if you score into the 160s and 170s you scored it because you studied your A@@ off, not because your a "great test taker".
Importance of the LSAT
If you've been told how important the LSAT is and that it pretty much determines what school you can get into, your not being lied to, it's true. Law School Admissions offices may seem unfair to many students because of the enormous weight they place on a single exam, instead of focusing on a student's performance in college. Admissions Offices have good reasons however, to place the most emphasis on the LSAT.
You might throw your hands in the air and scream "I'm just not a good test taker!", too bad. I'll let you in on a secret, everybody sucks at the LSAT the first time they take a practice exam. For most people this will be by far the most difficult, lengthy, and strenuous exam you have ever taken. My senior year final exams were a walk in the park compared to the LSAT.
The LSAT is so important to law schools because it's the best predictor of law school success that they have. Yes, it's better than your undergraduate GPA and whatever extracurricular activities you participated in. Although those things can definitely help as well.
Think about it, a 3.8 GPA is an excellent GPA no matter which undergraduate institution you attend. But is a 3.8 GPA really equivalent wherever you go? No, of course not, an extreme example would be a 3.8 at a local undergraduate institution versus a 3.8 at Yale. For those familiar with North Carolina institutions I attended the University of North Carolina at Wilmington, which is a fairly good school. No matter how good of a GPA I received though, I knew that students with an equivalent GPA attending the University of Chapel Hill would have an edge in most markets because of the name brand recognition, prestige of the school, and quality of education.
Scoring
The LSAT is scored on a scale of 120-180, 120 being the lowest and a 180 being the Einstein of Logic. The average is somewhere in the middle, usually 150, but it varies a little bit every exam. The LSAT Score you need will be almost entirely dependent on what kind of law school you want to go to.
Law schools are technically divided into tiers, tier 1, 2, 3, and 4 law schools. They are ranked by the U.S News and World Report every year. The U.S News and World Report ranking is very important for many law schools, as their selectivity to some degree can be guided by a want to increase in the ranking. When I mention in this article a ranking of a school or a selection of schools, I am referring entirely to the U.S News rankings.
Score Ranges
169-180
This is T14 range here, the higher the better, but anything in this range is great. This range will put you in the top 3 percentile.
164-168
These scores put you in the top 10% of test takers, very competitive. This is a great score range to be in, unless your aiming for a T14 law school. In that case it's the most frustrating range to be in (trust me I know, I got a 167). It's frustrating, because anyone that got a score in this range almost certainly studies their A$$ off for months, probably with the aim of getting into a top-tier school. Just a couple more points and they would comfortably be there.
159-163
Top 25% of score takers, good range to be in.
152-158
This score will put you ahead of the average, but will not be advantageous if applying to highly competitive schools.
151 and below
You can still more than likely get into a ton of schools, but you won't have a chance at admission into a competitive school.
So, depending on the competitiveness of the law school you want to get into, a good LSAT may be very different than someone else's definition of a good LSAT score.
Something to Think About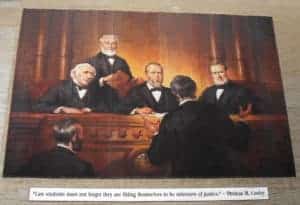 Preparation
There is no easy way to obtain a high score on the LSAT examination, if you score into the 160s and 170s you scored it because you earned it. If you score 150 or below, you earned that to. Coming out of college you may have been able to get by or even do exceptionally well on most exams by simply cramming for the test a night or two beforehand. I won't lie to you, I did that all the time in undergrad. I would wait to study until a day or two before the exam, and then I would brew a ton of coffee and stay up all night. This is not the way to prepare for the LSAT, and honestly if you want to succeed in law school you will never be able to prepare that way for a law exam either.
The LSAT requires a re-gearing of thinking that is difficult for many students. How many times in your life have you solved complex logic games prior to the LSAT? I know I had never seen an advanced logic game before beginning my LSAT preparation. It takes months to get really good at the various sections of this exam, and there's simply no way to do it unless you put the time in.
Most sources will highly recommend beginning your preparation at least three months before the date of your LSAT. This may seem like overkill, but there is so much material to potentially prepare with.
Do you know where you want to practice?
So what if you already know that you what to practice in a certain state and you want to go to an area law school? I interned for the local District Attorney's Office for five months prior to attending law school. The advice I received from most of the attorneys there was to attend a school in the state I wanted to practice in regardless of how well its ranked.
Scholarships
No matter where you plan to attend you should still aim to get a score that's above your target schools median, preferably by a couple of points. Why? Because above median LSAT scores open the door to merit scholarships, and Law School is extremely expensive. You'll want as much free money as possible.
I can honestly say that obtaining a score well above your target school's median is by far the best way to get some serious merit based scholarships. Every single school that had a lower median LSAT Score I applied to and got accepted into offered me a significant amount of scholarships.
Tips For Studying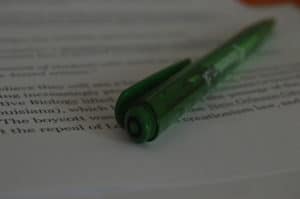 When you begin looking into the various strategies to prepare for the LSAT you'll notice that there are a million different online and offline prep courses, prep books, and study guides available. They are not all equal, some are better and some are worse.
Studying for the LSAT should be tailored to your study habits. Do you need structure in your study schedule? Do you usually wait until the last minute to study or can you make a schedule and stick to it? If you perform better in a structured class, you should strongly consider taking an LSAT prep course. The in-person courses are more expensive than online, however some students perform better after taking a course where they can interact with their professor.
I decided to take an online course with Testmasters and was pretty satisfied with the results. The course was very dense, packed with online videos, coursework, and explanations for problems.
The PowerScore LSAT Bible Trilogy
David M. Killoran (Author)
English (Publication Language)
2006 Pages - 09/27/2021 (Publication Date) - PowerScore Publishing (Publisher)
I realized afterwards however when I purchased the LSAT Bibles that I probably didn't even need the course. The LSAT Bibles were by far the best study materials that I purchased, and they were excellent. If you decide to self-study I would highly recommend purchasing the LSAT Bibles. There are three of them, one for each section of the LSAT. You can check out an LSAT prep book comparison here.
An extremely important component of your preparation should be real LSATs. There are tons of past LSAT examinations that are made into small books. When you are in the midst of studying you should be taking at least 1 – 2 a week.
Don't just note your score at the end of an LSAT and leave it at that. It's all about reviewing the questions you got wrong, and why you got them wrong!
Don't skimp on your practice LSATs. Take them like its game day and it's the real LSAT exam. You are given 35 minutes a section, and one 15 minute break after the third section, DO NOT CHEAT YOURSELF.
You're working 24/7 and don't know where you'll find the time to study for the LSAT? Forget it, you can't work a ton of hours and prepare for your upcoming exam effectively. If you're serious about going to law school, you'll take time off or cut your hours.
It's important to study heavily for several months for this exam, but do not burn yourself out. Studying from dawn to dusk everyday will burn you out.
Don't listen to someone when they say you have to take a prep course to be ready. That's Bullsh@@, if your comfortable self-studying, do that.

I ended up like this guy a lot, probably not healthy
I hope this article helped clear the air about LSAT preparation, and the importance of the LSAT. Not everyone agrees that the LSAT should be such an important consideration for law school acceptance, but no one denies the overriding importance of this single exam.
So bunker down and crack those books! It's going to be a bumpy ride!
Check out some of our other great articles here!