The Holy Grail for many undergrad students interested in attending law school is to get accepted into a T14 law school. For better or for worse students typically fixate on the idea of gaining admission into a T14 law school. Gaining admission to any one of these schools is extremely prestigious, and also extremely difficult to do. Any one of these schools is going to feature a median LSAT at or above 167, and expect nothing less than a stellar GPA. These schools can be extremely selective, and with so many high-end students applying, they can afford to be.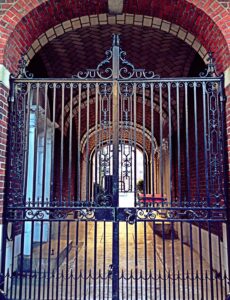 What is a T14 Law School?
The T14 (Top 14) is just a phrase students use for a school that is ranked in the top 14 on the U.S News Ranking. The rankings are pretty consistent, the only school to bounce in and out of the T14 ever was Georgetown and Texas at Austin. Harvard, Yale and Stanford have dominated the top three spots for the past decade.
What's So Great about T14 Schools?
So why do so many students dream about gaining admission into a top U.S News ranked law school? The rankings may seem arbitrary to some degree, but there is a lot of correlation with chances of getting a top legal job to a degree from a T14 school. It has frequently been noted that where you went to law school matters more than pretty much any other field such as business or medical school. Biglaw employers often admit that they focus on recruiting new associates from T14 law schools. T14 schools overall have the best employment rates, highest paying median salaries, and the highest rates of employment at Biglaw firms.
Basically, if you want to work in a Biglaw firm after law school or you want the highest probability of obtaining a federal clerkship, the best thing you can do for your chances is go to a T14 school. The concentration of Biglaw jobs at the top has been around for a long time. However, since the Great Recession the legal market today has become quite saturated. Law schools are once again receiving record applications and so are law firms. Biglaw firms are receiving so many applications they can afford to focus pretty much entirely on T14 law school applicants.
T14 Schools are not always worth the title however, as they are dominated by highly expensive private and a few public law schools. Depending on how strongly you feel about attending, even if you are admitted into a T14 the aid package may not make sense if you are looking at $200k + in debt!
Preparation Begins In Undergrad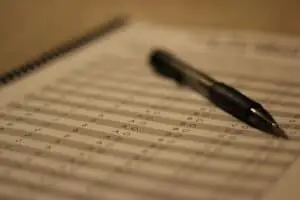 There's a few misconceptions that people have about getting into a top law school. Some of it comes from this idea that people have of the rich entitled guy who cruised through his Ivy League undergrad institution with the help of his Harvard educated tutors that his mother paid for. After college his parents spent a ton of money to make sure he was prepared for the LSAT. He's already got the two big things that a top law school wants, an undergrad from an Ivy League and a top-end LSAT score. So how do we compete with daddy's money?
Luckily for us little guys, you don't have to be a rich grad from Stanford to get into a T14 school. Actually you might be surprised at how little where you went to school really matters. Take a look at Harvard or Yale's incoming class, yes of course they do have IV League grads coming in, but there are a ton of non-IV league undergrad institutions around the country that funnel a student here and a student there every year.
It really bothers me when I read articles of so called experts on law school admittance arguing that attending an unknown public institution reduces your chances of getting into a top law school, this is simply ridiculous and not true.
What really matters from your undergrad is your GPA, which if you have the hopes of getting into one of these schools it should be at a minimum around a 3.6. There is no specific major you can take to help with admissions, no specific classes or extracurriculars. You certainly don't have to major in Pre-Law or Criminology. Hell, major in basket weaving and get a 170+ LSAT score, I bet that basket weaving major won't hold you back. Extracurriculars can certainly help of course, but the GPA is more important by far than any other factor in your undergrad.
LSAT
By far the one most important thing to hit the nail on the head with for prospective T14 law students is scoring highly on the LSAT. Your pretty much going to want to score at a 170 or higher, but some of the schools such as Georgetown, Cornell and Northwestern have a lower median in the upper 160s.
To score in the 170s will require a ton of work, if you truly want to get admitted into one of these schools you're going to work harder for this exam than you ever have before for a test in your life. You should be prepared to spend somewhere between $1000 – $2000, and hundreds of hours on LSAT preparation. Don't want to scare you, but LSAT prep courses are just insanely expensive.
A top LSAT Score is especially important for those of us who had too much fun in undergrad and did not receive a stellar GPA (Me, 3.38). A 3.38 is not a bad GPA unless you are applying for a T14 law school, in that case it's terrible. The lowest 25th percentile GPA is Georgetown at a 3.47, but a 3.5 is still going to be a poor GPA for one of these schools. Don't fear however, hope is not lost. You simply need to focus your efforts on the LSAT. I can promise you no matter how good your extracurricular activities are (except for the most extreme cases?) you are not going to be able to make up a low GPA and a low LSAT score for one of these schools.
Other Factors
Factors such as extracurriculars, letters of recommendation, and volunteering that mattered so much in undergrad admissions simply don't matter all that much in law school admissions. Admittedly, they are soft factors that can help an application, but don't expect them to even come close to saving you if you're GPA and LSAT is less than stellar.
It can be important to make close connections with your professors during undergrad. A professor that actually knows you well and likes you makes so much better of a recommendation letter than a professor that just knows you based on your GPA and your name on his class list. Of course, you also want to make sure that you did well in the class that your teacher taught. They probably won't think of you as a top student if you earned a C in their class.
So what about legal internships, legal jobs, and other work you may have done within the legal field already? Well, that's great but you're not trying to get into an average law school you're trying to get into a T14 school. Everybody else who is applying has some sort of legal experience as well, it's to be expected really. It's not going to help much if you have had an internship, say at the local district attorney's office (me), but you could probably pull some pretty awesome recommendation letters out of it. Plus it's a great idea to have the experience to help you really solidify your interest in a legal career.
Personal/Diversity Statement
Every law school is going to ask for a personal statement, and probably an optional diversity statement. It's a really good idea to tailor the personal statement to some degree to the law school you are applying to. Do not just write one up and send it out in every application. Tell the school why you are legitimately interested in attending, and what you can bring to the table.
Before you write a diversity statement ask yourself if you have a legitimate uniqueness about your life story/background that you feel fits into the diversity statement. Read some examples before you write one. Remember that it is optional for a reason, don't write something ridiculous.
Completing Your Application
The very best position to be in for top law school admittance is to score a top LSAT score before or very early in the admissions cycle. The vast majority of law schools participate in a rolling admissions cycle, with some schools deadlines going well into the summer. This offers an additional opportunity to students who take the LSAT later in the admissions cycle such as in December or February, but the later you apply the worse your chances of admittance are.
Many T14 schools have a shorter deadline than other law schools further down the rankings. Many of the T14 deadlines I looked at were in February or March (with some exceptions). For this reason and the fact that your chances are better if you apply early, I highly recommend applying by November or at least December. You'll be assured that you are facing off against a smaller pool of applicants, and if your application is in the range of your target law school's numbers you will have a much better chance.
The biggest obstacle to applying early is obtaining an LSAT score that you are satisfied with early in the cycle. Take only if you absolutely have to the December (me), and God forbid the February (also me) LSAT, as most of the class will be filled by the time you even get your score.