Covid-19 is here, as law students it has wreaked havoc on our Spring 2020 semester and laid waste to many of our plans for the summer. Whether you had a summer associate position, internship or you planned on taking summer courses, Coronavirus has likely impacted your plans.
But simply because Coronavirus has thrown a major hurdle in the road does not mean that you should place your journey to becoming a lawyer on pause. Yes, it has made it more difficult, but circumstances have not made it impossible for you to make the most out of this summer and fall.
In this article, I will give you tips for finding internships this summer and fall, give advice on how to proceed when your law school inevitably opens back up its doors, and finally I will leave you with what I have done with my summer in light of the pandemic.
Don't give up
My first bit of advice seems like the most obvious and frustrating, but I feel like it is the most important.
Don't give up. Many of you reading this are likely frustrated with the state that the pandemic has left you in. Many of you, like me, are temporarily back home living with your parents, something most law students don't expect to have to do again.
Your summer internships have been canceled, shortened or moved online, and you have been left with an enormous amount of time, with nothing to do with it but take long walks, surf social media, and maybe play some Animal Crossing.
These times are frustrating, but there are opportunities to be found for those of you who have the willingness (and the ability) to pursue them. Yes, internships have been cut, but on the other hand, if you are willing to participate in online legal internships they are available.
As of this writing (05/27/20), a majority of states are now in Phase I or II of reopening. The court systems in many states are slowly beginning to grind again, and with that brings opportunities for shortened summer internships.
Apply Apply Apply
Court systems are opening back up and with that law firms and government attorneys are beginning to work again. But for many of these legal organizations finding interns for shortened summers are not at the top of their priority list. It's your job to remind them that you are valuable and you can be an asset in these troubling times.
The rules of the game have changed and you need to adapt. Contact your career service center and apply to what is available on your law school job portal.
Want an internship at a local firm, district attorney or public defender? Find out who handles internships or just pick up the phone and contact directly. The worst thing anyone is going to say is NO, and if you do this enough times you will inevitably get some hits.
Don't get distracted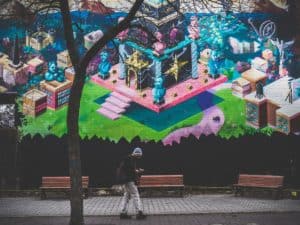 Not getting distracted by all the noise out there is so important right now. Every day I wake up and check the morning news. There is nothing but more dreadful statistics on the coronavirus or something else bad going on in the country.
It is extremely easy to be consumed by all of the pessimism going on right now and decide that this just is not going to be your summer. But if we did not have the determination to move forward in the face of adversity than we would have never became law students in the first place.
To be frank, a person who lays down in the face of adversity should not be a lawyer, because lawyers face difficult challenges and complications on a day to day basis that most professions would not dream of.
What I am saying is don't turn a blind eye to what is going on within the country and on the news, but don't let yourself be consumed by it.
What about OCI?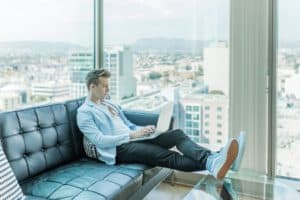 OCI is normally some time in the late summer just before classes begin, but due to the pandemic most 1Ls did not receive Spring semester grades and many law schools have pushed back their OCI to sometime in September.
If your OCI has not been pushed back or your school has not made a decision, then you should proceed as if nothing has changed. If your OCI has not been pushed back, it likely will be, but that is no reason to not be as prepared as possible for OCI on the scheduled dates.
There is a very real chance that some if not many of your OCI interviews will be online. When you think about it, dozens of employers in close proximity with hundreds of law students over several days is a recipe for infection to spread. Therefore you should begin studying up for video interviewing and definitely get some practice before you have to do the real thing.
Career services typically offer interview practice sessions, it's very possible that your Career Service will offer virtual interview practice sessions in light of the pandemic. Take advantage of these!
What to do when your legal internship is canceled
I have lots of friends that have had their internships canceled or shortened. Some of them are taking it in stride and using the time to find virtual internships, take summer classes or play video games.
I recommend that if your internship was canceled and you don't have a guaranteed job after law school, you should do your best to find something that you can put on a resume. Even if that something is not legal related, find something substantial enough to show a potential employer that even in the midst of these chaotic times you persevered.
I personally believe that after the roller coaster of a spring and summer we have had, employers will not count it against you if you don't have anything to show from the summer. But I also believe that if you do, it will mean that much more to a potential employer.
Consider non-legal work
My last bit of advice is if you are out of legal industry options this summer you should consider doing non-legal work. I normally recommend the exact opposite, but these are unique times. It does not have to be something grand, just something that reflects your work ethic when so many other people were watching Netflix.
With that last bit of advice I will give you my experience this summer
My law school switched to online classes sometime in late March-early April. After that, I moved back in with my parents. I waited anxiously until early May to find out whether or not my summer associate program would be canceled.
My firm canceled its summer associate program and I quickly realized that for the first time in my life I had several months where I had absolutely no commitments. No school, no job, and no necessity to obtain either.
I quickly decided that I just wasn't in the mood to have my time sucked up by a boss until I started school again in August. Instead, I decided to try something new, well sort of new.
I have been renovating apartment complexes for my family since I was a teenager. So instead of getting a legal job, I found a flip-house for $50,000, went half and half with my father, rebuilt the home, and now it's for sale again.
That has been my summer thus far, who knows what I will do with the rest of it. I hope this article has helped you in your legal internship search in light of the pandemic!